Hey,
I am using the newest Jarvis beta Version for the RsP2. I am having trouble with 3D mvc movies. All of my 3D movies are shown this way: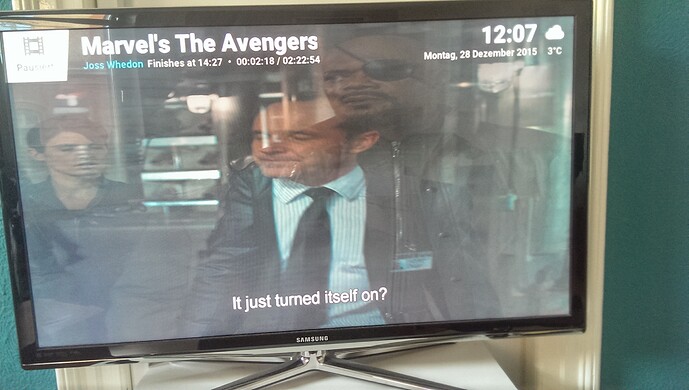 My TV and my 3D beamer are correctly switching into the 3D and 24Hz mode, as soon as I play a movie. I also tried omx and MMAL as players and also checked all the 3D option in the menu (e.g. full framepackage…). I also tried to hook up my TV directly into the RsP2, but nothing works so far.
Here are my config.txt and a current log file:
Pastebin Link
I am looking forward to get some input. Thank you.