Hi,
I have the following setup:
-Raspberry Pi B - Model V2
-OSMC (with Kodi on it) → installed on Raspberry
-TV Sony Bravia 48r550c
-a common/simple/normal HDMI cable between the devices.
Problem: CEC is not working; i am not able to use the TV's remote control to control the menu of the KODI.
TV has the "Bravia Sync" option enabled, but when i try to search a device (via bravia sync), it does not detect any.
The raspberry also has the CEC enabled and i can see it has libcec-3.0.1; however, the TV and the raspberry seem to not be able to communicate and see each other. I have attached a image with CEC settings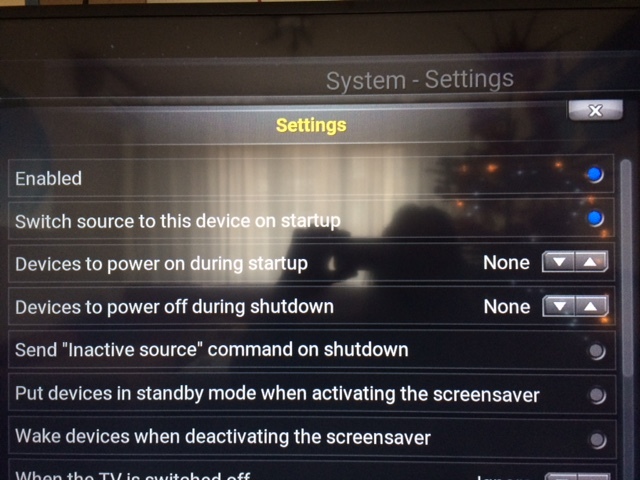 I would appreciate if someone could provide any troubleshoot steps. I couldn't find any explicit tutorial regarding this issue.
Thanks