Hi. I did a clean install on a Vero 4k+ and after the mandatory reboot this error came out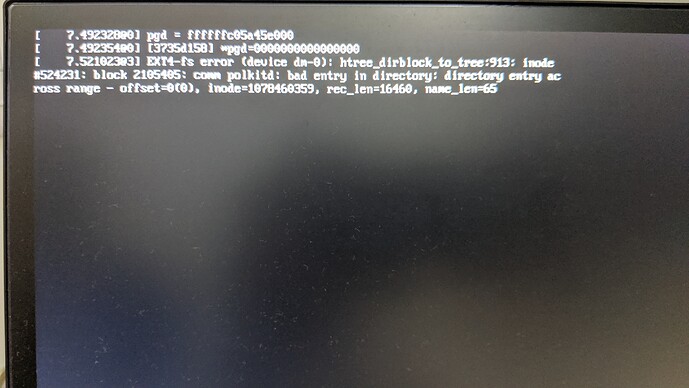 I unplugged the Vero and started it again and it proceeded normally and went to the language selection screen as it's supposed to.
I will do the clean install again and see if the problem persists.