Hi, i got my vero 4k+ device today and tried it out.
Few Questions:
I couldn't play a HEVC mvk video file. Here the media info of the file:
http://paste.osmc.io/qitolilere.coffee
Is there any media player i can install on my Vero 4k+ to play any video format ?
Basically i want to watch all my movies with vero 4k+ and not stream them.
I have a philipps Tv which i connect to vero 4k+ with HDMI cable and then plugin my wd media external 3 terabyte harddrive with my movies to vero 4k+. Is there any program that i can play any video format on my vero 4k+ ?
And what i also saw is that i can't see the full subtitles of a video if i play it: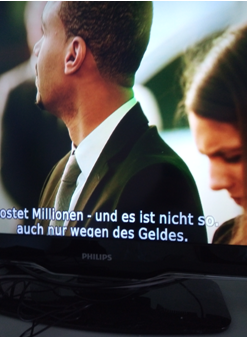 The letters are almost invisible and way below. How i can adjust subtitles more up in the movie or series ?
And is there any other remote controll zapper which i can use which has normal batteries ?
Thanks for help in advance already.