My file manager looks like this picture. Is there a way to have only one window instead of both?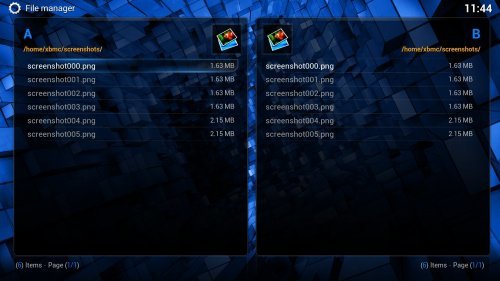 The 2 window layout is so you can do some actions from the left to the right…like copy. Its pretty useful the way it is, since you dont have cut/paste actions in kodi.
I use OSMC alot in different pi's for video and audio playback. I haven't bothered with the music or video tabs and prefer the file manager as it just simply lists the files I have. I have no use for two windows and it just makes the screen seem smaller. Is there a way to just have one?
The videos/music views can also just list the files without having to scrape them into the library. Add your sources in the Files node of each and don't set a scraper (videos) or just don't scan into library (music), then the sources will be browsable through videos/music. Depending on your skin/whether you set a content type on your sources, you might even get some nice views to use.