I'm using a Vero 4K+ and having some quirks with the music player and reading/dispalying id3 tags.
while it reads in and shows all the artists based on either the Artist or possibly Album Artist tag. It also looks to be randomly displaying some artists as the musicbrainz_albumartistid tag which is just a string of letters and numbers. e.g. dd77b8dd-cdc7-46b9-8a7f-11894ca0490e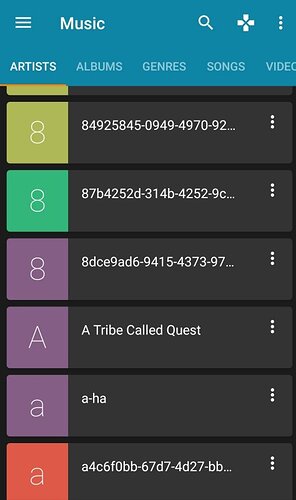 If you go into one of these artists with the random letters and numbers, they don't contain the full collection of related albums. Usually it's just one or two songs from an album. If you go do the artist with their properly displayed name, all the albums and expected songs are there.