I installed OSMC with a combination of a SD card and 16gb usb. This is how the current usage looks like. So even though the usb is 16gb , it only shows at 2 gb under /dev/root.
Doing a fdisk -l and df -h gives me: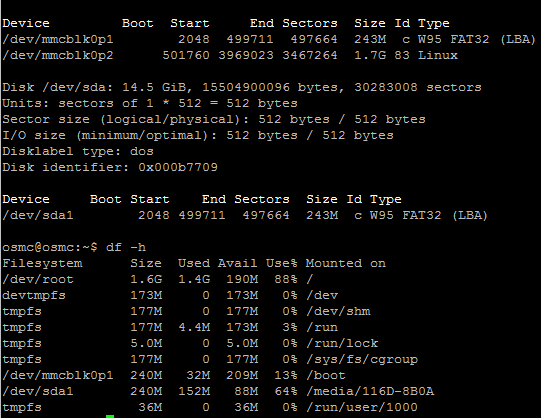 which shows the /dev/sda to be 14.5 gb.
So now i am wondering how do it get this back? Do i just need to mount this separately?