I am struggling to get TV Headend setup on my Pi running OSMC. I have an HD Homerun and it is working using the HD Homerun addon on the OSMC Box.
I am trying to setup TVH and am pointing it to the UK Hannington Station but none of my muxes are scanning. Ideas? See attached.

I have tried the wizard as well and I never get a choice to add anything but DVB-C. See attached.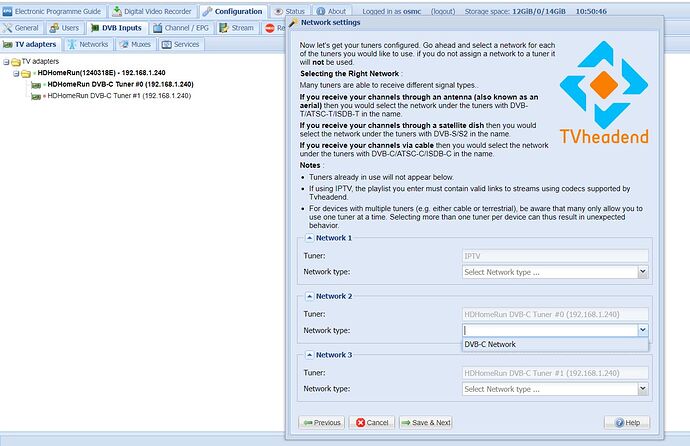 I am sure I am doing something stupid. Pointers? Thanks!
Dave