Hi, I bought Vero 4K+ about 2 month ago. I was really happy with the device since the very first day, but after few days (less than a week), it just froze and nothing could be done with it except power off/on. After the reboot, there was just a black screen and the device did not come to life again. So I took an USB drive and reinstalled the system with the instructions provided here. Luckily, I had a backup of all the settings. It was working fine for a few days, but then it froze again. So, another round of reinstalling and restoring the settings from backup, few days of use…and again. This already happened like 4 or 5 times in the 2 months. This time, I have not just black screen after the reboot, but I could see this: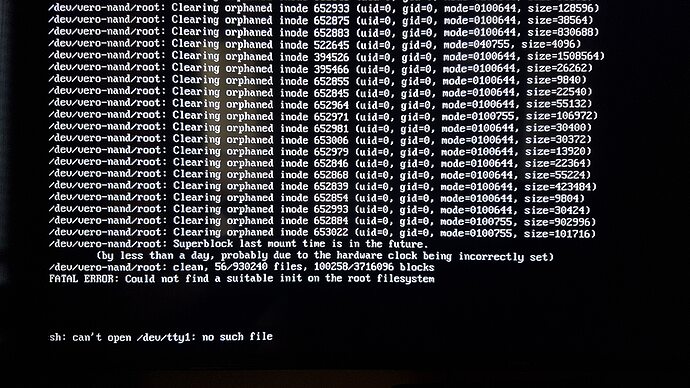 Any idea what I'm doing wrong? Did I get a faulty device?
Thank you very much for all your suggestions.