HI All,
I have two OSMC boxes and one of them is acting up. Usually once a day I have to power off/on to get it back on line. It doesn't respond to either the remote or ssh. I turned on debugging yesterday and experienced two issues.
First, while scrolling through TVShows with the remote, the screen froze and blue lines started to appear through the screen and continued to expand. I couldn't ssh in and the Vero had to be rebooted.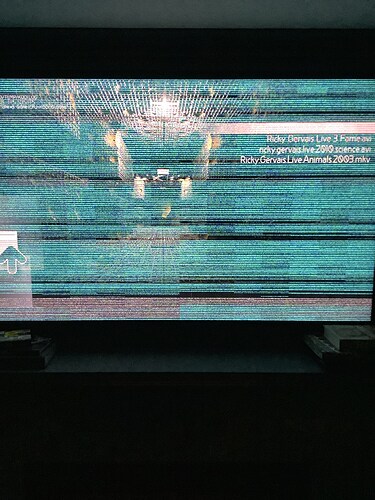 The log is: https://paste.osmc.tv/yezimetuyi
Second, after a reboot, I started watching a video and it froze and the audio was a bit like a stuck record (dating myself). The logs from that are: https://paste.osmc.tv/lirequhove
The box has not hung since last night, but I'm stilling running it in debug to see if I can capture that.
Any help identifying what the root cause is would be appreciated. The box is about 3 months old.
Cheers.