Hi,
Hope someone can help with this, I seem to have an issue with my new wifi dongle.
Every-time I boot with it connected I get the following error come up, just after the splash screen appears, and everything freezes, no ssh etc.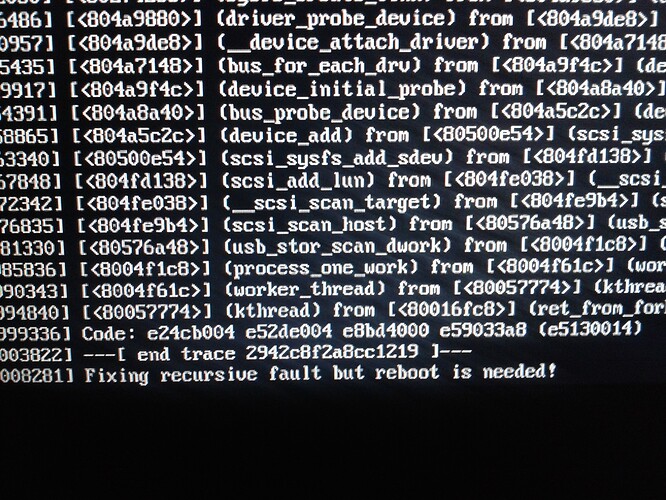 Here the strange bit, if I wait until osmc has fully loaded kodi and plug the dongle in everything works fine.
Current setup is
Rpi2 running a fresh install of January build.(have tried latest build with same problems)
I have a 4 port hub connected with 3 hard drives, and a standard mce remote connected.
I don't have much info on the wifi dongle, but its this one.
http://www.ebay.co.uk/itm/141644737326?_trksid=p2060353.m2749.l2649&ssPageName=STRK%3AMEBIDX%3AIT
Any help is appreciated.
Thanks and Regards
BM
another screenshot.