Please read the OP. v18 is only addressed in regard to test builds. It's very clear.
If you're referring to A2DP Bluetooth streaming; it remains the same. This was always an experimental feature and it will be some time before significant developments are made.
My absolute favorite among the new features:
Settings → Player → Videos → Allow resolution switch … great!
Well, unfortunately all these new feature flags in the menus are in English, only … at least in the moment.
Thx to all developers, especially @sam_nazarko ,

Hi Sam,
Very happy try the test build for the DVB-T2 support if you let me have info as well.
Many thanks for the latest updates. All seem to be working well on my Vero4K.
Richard
Does this option also give working support for switching to 480p60 and 576p50 (NTSC and PAL DVD resolution)?
Oh, did not noticed this since I extreme rarely view standard definition stuff, only … but you are right, standard defintion will be still upscaled to 720p (HD).
Hi @bengio, @sam_nazarko
sorry, was out of last news…
Does it mean if I use streaming in direction OSMC => USB Bluetooth dongle => Bluetooth speaker, I should not go for update otherwise miss this functionality?
I'm still on 2017.10-1…
thanks!
Hi, when will the January disk images be available for download from the website? Thanks!
They will be ready later today in a couple of hours.
I recorgnized that cpu load is always about 70-100% while watching a full hd movie since the January update.
It is running smooth all the time but i still wonder why this is now.
Does this got recorgnized by anyone else?
Please start a forum post with debug logs so we can look in to any issues you have. The announcement thread isn't for troubleshooting.
It will be useful if you can screenshot top output on the system before the update and after.
I just had another update (second January update). What did the update address?
Reverted the "Allow Resolution Downgrade" patch that caused issues for certain people.
Got an update error (for the second January update), here are my logs: http://paste.osmc.io/orodozuyod
I'm on 2018.01-01. Trying to manually scan for an update now leads to an addon error.
These are the logs right after the error: http://paste.osmc.io/zovaximewa
Some exceptions being thrown it seems
Edit: After a restart the manual update scan works again and reports no updates. So it seems the update worked despite those errors.
Thanks for the update, still have a possible OSMC default skin error for the Weather where the weather is shifted by a day between the weather menu view and full screen view. Have posted a couple of pi screen images (look at Wednesday on the menu screen & Thu on the full screen!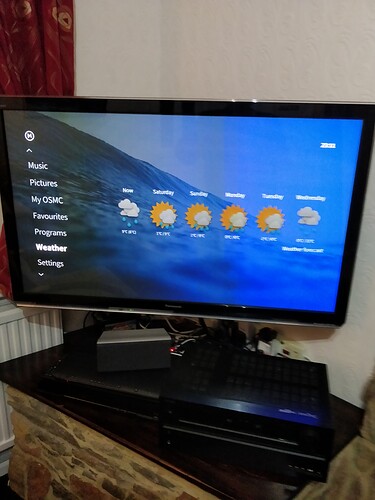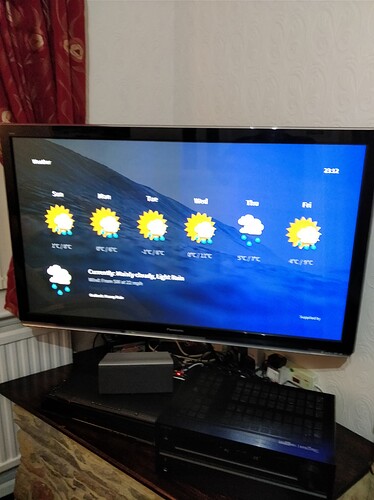 Please start a forum post so we can look in to this further.
Hi Sam, I did about 8 months ago, also updated it today. Titled "Weather shifted by a day" Original post had no response I recall
Best
Ian
Here's the link!
Best
Ian