I think this has also been reported.
As the update is now out, and the main issues are fixed, I can start looking at some of the smaller things like this.
Do you mean this?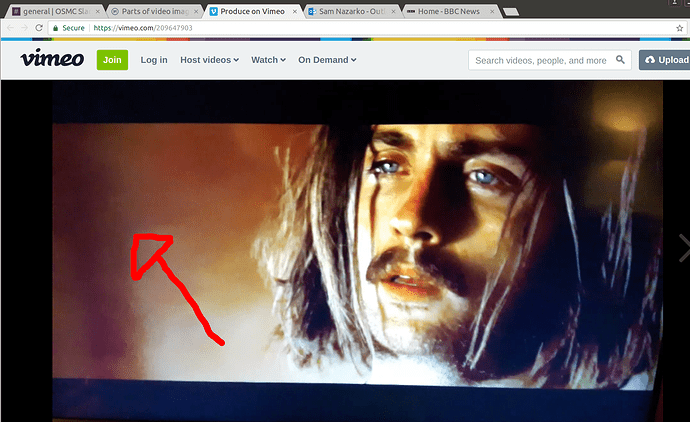 That's just noise from the encode.
The Raspberry Pi and Vero 4K have different video playback accelerators, you can expect picture quality to look a little different. Some people prefer the Vero (AML) picture quality. The Pi might be softening some of that noise.
But if disabling the hardware decoder doesn't yield a difference, then I'm not sure what it could be. Just to clarify: did you try disabling the hardware acceleration (make sure it shows ffmpeg) on both Pi and Vero 4K?