Hi,
I'm experiencing some ssh lockups / freeze when using Putty to connect to my Raspberry pi 3 B+. The lockups seems to happen at random, but the network connection is active: for example, I can open a cmd shell on my laptop and ping -t the Raspberry with no packet loss and, furthermore, I can browse/read/write files on the /home/osmc directory using Windows SMB without errors. So I think the problem maybe a ssh server on the Raspberry (or putty) misconfiguration, but I wasn't able to rule it out. Ah, when I try to reconnect using Putty, I'm getting the image below: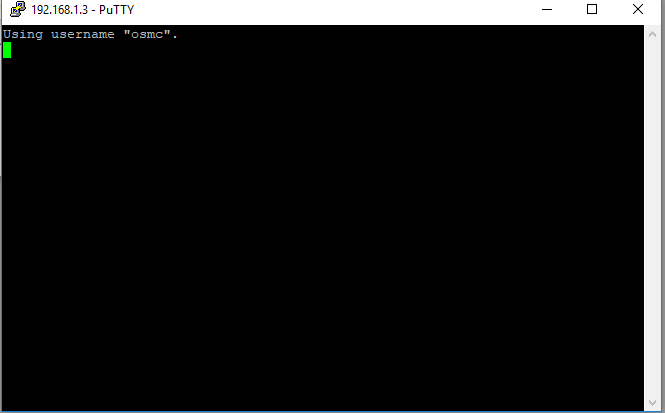 After a long time (minutes!!) sometimes I can log in, sometimes I can't. Very odd behavior.
Here is my configuration:
Hardware:
Raspberry pi 3 B+ with original 2.5 A power supply;
microSD Samsung Evo plus 128GB (genuine);
2 TB HDD directly connected to the onboard USB;
Logitech KT400 wireless keyboard (connected via its USB dongle).
Software:
OSMC latest vesion (image OSMC_TGT_rbp2_20181101.img.gz);
Retropie installed on the microSD (using the retrosmc script).
Network:
Raspberry connected to my Wifi network (2.4 GHz) using the onboard wifi;
static IP address 192.168.1.3/24, Gateway 192.168.1.1
SSH client: Putty on Windows 10 64 bit.
My logs:
Any advice /suggestion to solve this annoying ssh problem?
Except of this problerm OSMC (plus Retropie) works very well
Cheers, Kranz