Hi Community,
I am a noob. Recently, I signed up for an Amazon account, and I bought a few tv shows and movies. I also got the Amazon instant video addon on OSMC. I launched, it, everything was alright(I couldn't see my movies, tv shows populated the "movies" and "tv shows" category of the addon, but I am not concerned about that). Then, I tried to open a tv show listing(batman), to select which episode I wanted to watch, and this came up:
Error: check Kodi log for details.
So, I recorded the error in the log, and found this: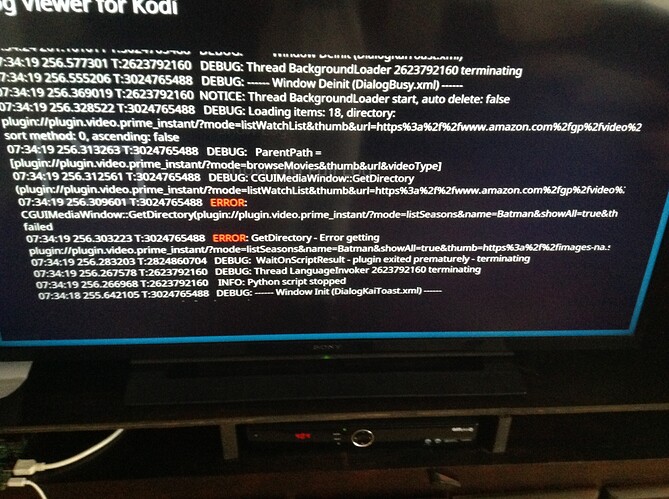 Help!!!