Hi,
As above.
Just got my Vero 4k+ and have downloaded Plex from the Kodi Addon Repo.
Plex is saying that the video is direct playing: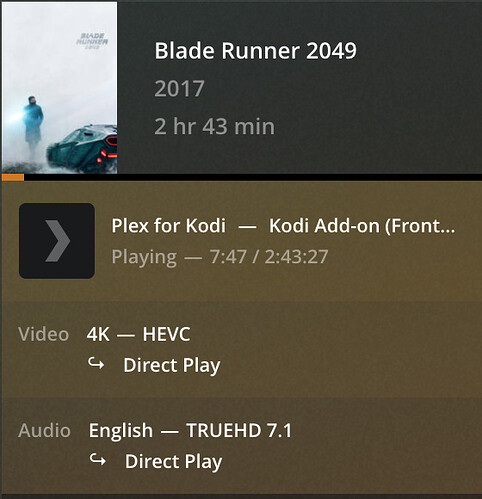 However, my AVR (Denon X2500H) is saying "M In +DSur" which I believe is just 5.1.
In Vero 4K+ settings I have:
Video output to HDMI
Resolution as 4k
Sync Video and Audio is OFF
Audio Passthrough is ON
Speaker config is 7.1
Plex I have allowed Direct play and allowed "Original" version to play.
Not really sure what else it could be… my AVR plays Atmos fine from other devices. It comes up on the AVR as "Atmos" when it does so.
Please advise on what to do.