I have similar problem. Error message is: "Started Update UTMP about System Runlevel Changes"
History: I used Apple TV 1 many years, and already updated to XBMC. Yesterday I just updated to OSMC. "OSMC installed successfully", but on the first run hang on the above quoted error.
Unfortunately I can not access any Log file -unless someone tell me how- but I can upload a screenshot with the error message: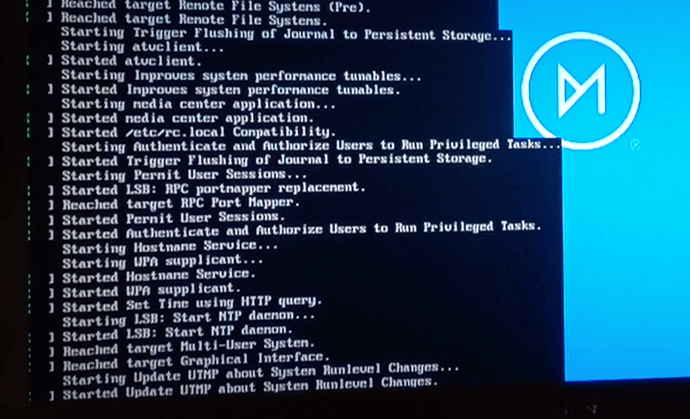 After I try to reinstall to original Apple TV OS 3.02 (later the 3.01 also!) but failed. Actually usb stick was not recognize by Apple TV box. Right away Linux booting, but hang on the above message.
USB stick is bootable → I check it on my MacBook Pro: It show up as bootable device!
Please help me fix the OSMC or reinstall the original Apple TV OS 3.02
Thanks in advance.
Steve