So I decided that after making a basic foundation setup I was happy with to then back this up as a disk image and duplicate it onto another card.
I followed these instructions for OSX.
Unfortunatly,what has ended up happening is I have ended up with the original card now being unbootable and the image that was made also being unbootable.This essentially means that by taking the precautionary measure of backing my system up,I have ended up with no system at-all!
The card does the initial boot,then gets to the screen where I can choose to boot into either Raspian or OSMC (it is a dual boot system) trys to boot into OSMC and then gets errors: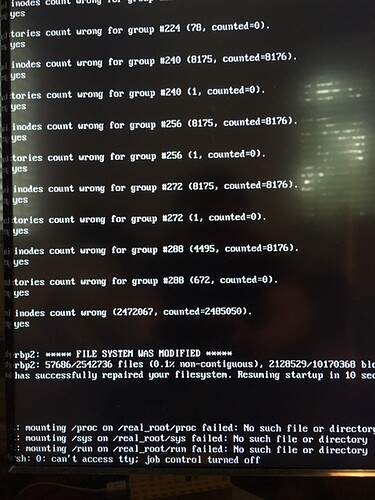 I guess what I'm asking is if this is recoverable and what is a safe way to actually make a bootable backup image?