Hi,
I've got the following setup: Vero 4K → Denon X1300W → Samsung NU8000
I'm basically trying to find the correct video settings. Limited color space (16-235) is disabled. 422 color subsampling is disabled. Skin is set to 1920x1080p50.
❯ cat /sys/class/amhdmitx/amhdmitx0/config
AVIF VIC: 31
VIC: 31 1920x1080p50hz
Colour depth: 10-bit
Colourspace: YUV444
Colour range: full
EOTF: SDR
YCC colour range: full
PLL clock: 0xc000029a, Vid clock div 0x000b0000
Aspect ratio: 16:9/full frame
Audio config: on
3D config: off

The problem is that after booting up Vero the skin has the correct contrast: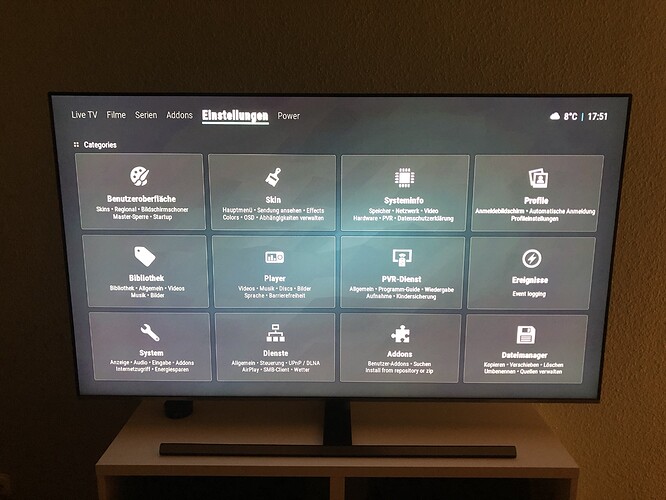 But after playing back a video (i.e. changing refresh rate and/or resolution) the skin comes back with what looks liked clipped blacks to me: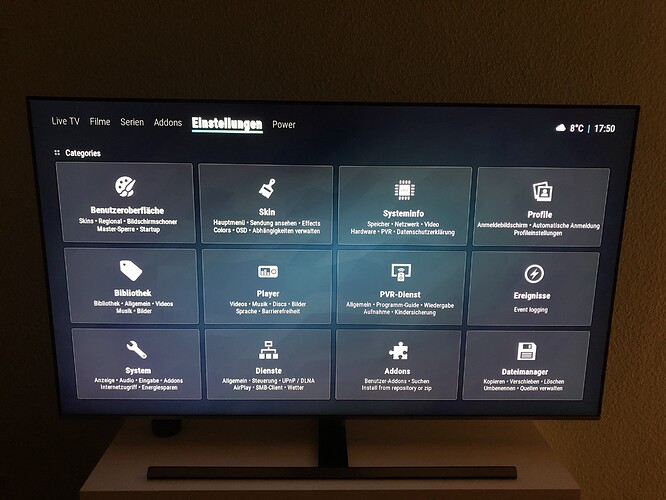 Any ideas what could cause this?
Thanks