Whenever I try to access My OSMC, I just get a blank pop-up message, with a button to click Ok.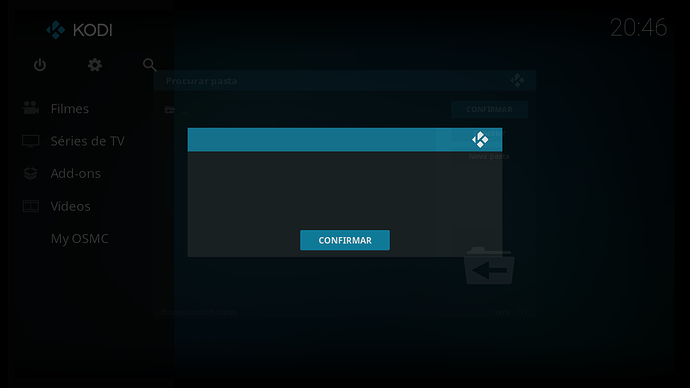 I've tried to Upgrade to the latest version (via SSH) and the problem continues. I've also tried to change the skin, but when I try to do that in settings, I click in "Estuary" but nothing happens, no button to choose other skin, nothing. I tried to change it via GUI Settings.xml, but I still could not access My OSMC, the same blank message appeared.
Additionally, I also can't install any add-on, it says it couldn't install dependencies or something, but I did not include that in the logs because I want to try to solve the My OSMC first and then see if I can resolve the add-on issue.
Here are the logs: https://paste.osmc.tv/inukurefup
I should add that I use OSMC on a Raspi in conjunction with a Synology NAS which has all the media and connect to it using MySQL databases and NFS shares, however one of the HDD has recently failed and I'm in the process of replacing it, so that's why Kodi cannot access any of the media shares and the like. Just to justify some of the errors I see in the logs.