Hi. I've only recently switched to OSMC from openelec and it's been great so far, but I don't seem to be able to update.
I'm currently on the "March 2017 2817-.3-1" version and never get prompted to update despite having update check set to daily.
If I try a manual scan for updates it starts to download then presents this error message…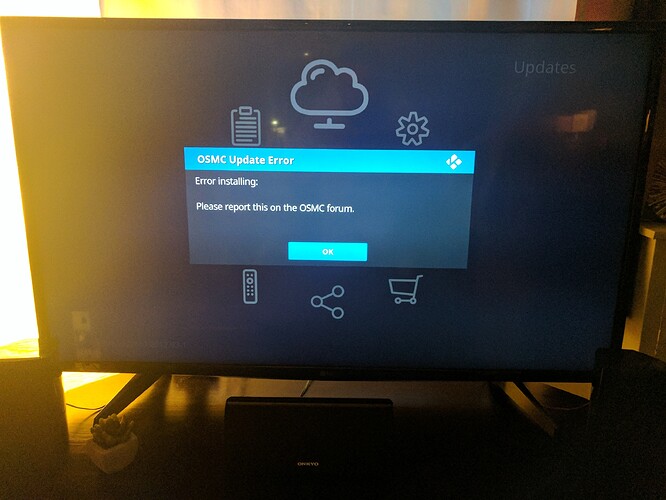 Can anyone help?
Many thanks.