Hi Community!
I'm using OSMC with Kodi 19 on my RPI3B. I want to play music or videos from the NAS. Or stream radio via the radio app …
When I select a title the first time → all good. 2 or 3 titles more usually still go.
But then I can no longer click on any title (no matter if file or station in the app) … or if I click on it, I always get the same error message in KORE or YATSE:
Couldn't play media file.
Error message:
java.net.ConnectException: failed to connect to /192.168.178.42 (port 80) from /192.168.178.20 (port 42218) after 5000ms: isConnected failed: ECONNREFUSED (Connection refused).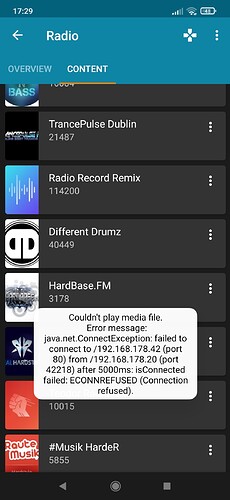 192.168.178.42 is the RP
192.168.178.20 is my Android Phone
When this condition occurs, the host is also shown as offline in the app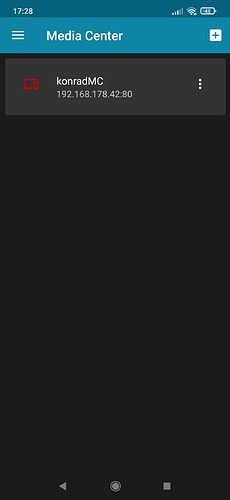 Here are log files: https://paste.osmc.tv/hawiroguju
That's my setup:
Kodi on Raspberry Pi 3 B with latest OSMC with Kodi 19
Audio/Video data on NAS Synology DS218j
Network LAN … RP and NAS are connected via cable through the Fritz!Box 7530 router … with a TP-Link Deco M5 as access point
KORE or YATSE Apps as remote control on my Android Phone
Unfortunately I can't code and have only rudimentary network knowledge … I just can't figure out the problem.
… maybe someone here in the community can help me. I would be very happy!
Best,
Reini76