As I posted here before, we use the Vero4K+ in a hobby filmclub, where people bring their own produced films. During the reviews/discussion after films are presented, it seems that we often have to make the comment that the balance (background) music vs voice-over is not good. The authors usually say that in other places where they show their movies, it sounded OK.
So, I did a test, playing a small portion of such a movie on the Vero4L+ and the same part on a computer using VLC. Both connected to the same speakerset (M-Audio near field monitor) thru the 3.5mm audio plug, and recorded back with a Rode microphone at 1m distance. Then I normalized both recorded tracks, so the music inbetween the parts where the voice-over was, are at the same level.
It looks like the Vero4K+ is doing some kind of compression, taking down the voice-over with several dB's (visually around 7-8 dB less than the computer/VLC recording).
This could indeed be a reason why we often have to tell the film maker that his balance music/voiceover is not OK, whilst in reality it probably is.
visuals:
VERO4K+ with Kodi: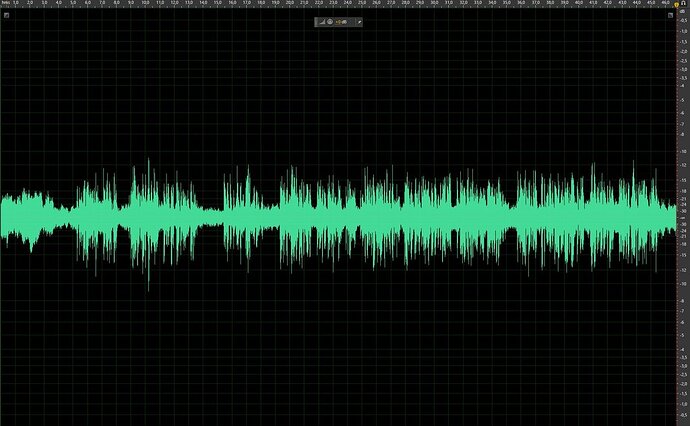 Computer with VLC: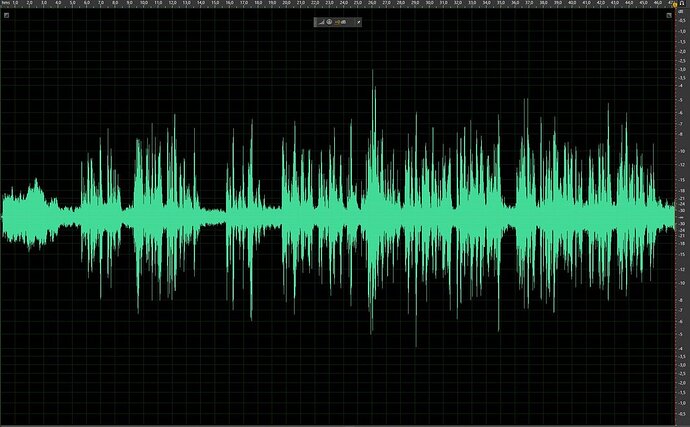 Any suggestions on how to resolve this ? I searched through all settings, but could not find anything to avoid this type of compression.
Note: We have to use a simple 2 channel audio approach as the audio system in our theatre is just a simple stereo system, and our members always produce movies with 2 channel audio.