I would like to enable the guest account for a samba share on OSMC installed on a Raspberry Pi 2. I've been searching for a solution for way too long and trying everything I could, without success. This is really irritating as there are tons of tutorials, but none of them has worked. Even this forum has not helped unfortunately.
What I'm looking for is a proven method to add a samba share, accessible without username and password. This on a vanilla OSMC install, samba server has been installed form the app store on OSMC.
The computer I want to access it from is a Mac running OSX 10.10.4.
I can access the share using osmc/osmc for username/password, but this is not what I want.
---
My smb-shares.conf file looks like that:
[Media]
    path = /media/Media
    guest ok = yes
    writable = no
    browsable = yes
    guest_ok = yes

The smb.conf has not been modified, as it seems an update will wipe the modifications.
When I execute sudo net usershare info I systematically get this as a response:
[Media]
path=/media/Media
comment=Auto-mount Volume
usershare_acl=OSMC\osmc:F,
guest_ok=n

As you can see the guest is not allowed. Why is this? I have enabled the guest account on the share. Although I have never defined a new account for guest, none of the tutorials I saw mentioned that, is that required maybe?
I can see the Media share from my computer, but when I try to access it I get the following message: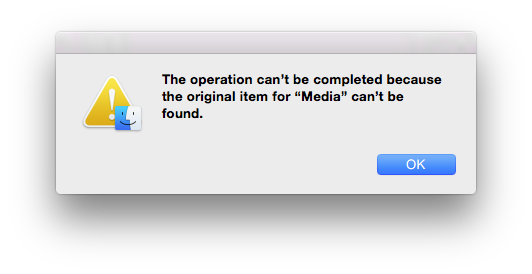 As said before, I can access the contents with osmc/osmc credentials, but it's not what I'm after. I'm so fed up with this problem and my last resort is to ask here.