Hi
I want to factory reset my Vero4k back to it's original settings.
I downloaded the latest image 2020-11-01 and the OSMC installer to create a boot image on a microsd
One of two things keep happening either it get stuck at this point… I waited an hour just in case …
or this happens: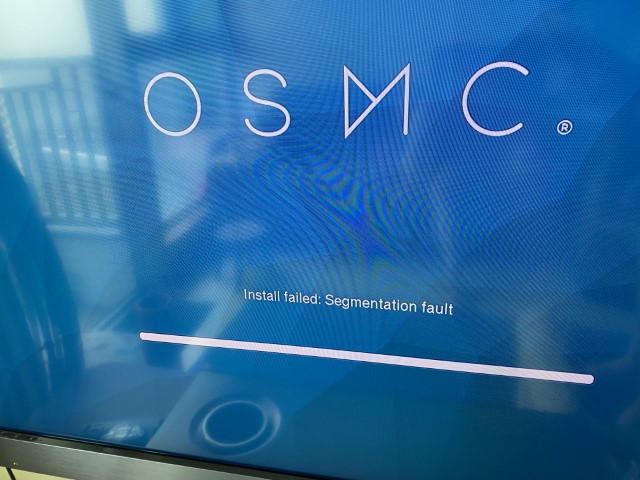 I am using the original power supply with no devices attached except the remote dongle.

I reformatted the SD card twice to make sure that the installation media wasn't corrupted
Any ideas?