Hi guys,
first and foremost, thanks for bringing Jarvis final to OSMC in such a timely fashion.
Update as such went smoothly, the only thing that's partially not working anymore is CEC. I say partially because it only seems to affect the lower part of the remote minus the REC button. Check attached pic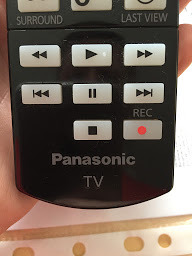 The setup is: Panasonic TV hooked hooked to a Denon AVR via ARC HDMI Port and the RPI2 in turn hooked to the AVR via HDMI. Now, I have to admit, that even in pre Jarvis there were situations, where I had to restart either mediacenter or power cycle the TV in order for CEC to work properly. I can live with this workaround. It was pointed out numerous times that libcec is a fickle bitch, so there's that.
The point is, after the February update this workaround isn't fixing the problem anymore. I enabled debug logging and component specific logging for libcec: http://paste.osmc.io/ozuwucisud.
If there's anything I can do to help, let me know.
Cheers
Ralph