Hi everyone!!
I am a big fan of OSMC, and I have been using, configurating and changing it since Raspbmc.
But now I have a problem with my SD card. In other cases using win32 Disk Imager or SD Formatter and installing a backup image I solve it but not now.
It doen't matter how many changes I do that they are not saved. I tried to format the SD card in Windows with Win32 Disk Imager but it says WRITE PROTECTED, in linux it doesn't work with gparted… and I tried every single programm but nothing. I also tried with and SD card adapter with the lock and unlock issue but nothing.
This is what it says my RPi when it boots: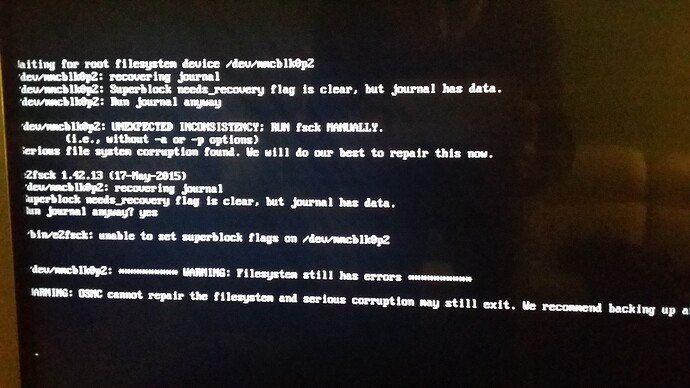 I don't know what to do more.
I will apprecite any advice or clue.
Urko