A long time ago I figured out on my own that transferring file using the File Manager only showed real time progress and speed if both the source and target drives were ext4 formatted (presumably ext3 and other linux file systems probably behave the same) but if one or both of the drives were formatted with NTFS I don't get a real time progress or speed in the notification.
I accepted this since NTFS runs in FUSE.
But just now, using File Manager, I setup some files to move from one ext4 drive to another ext4 drive and the notification is not giving real time progress and speed.
So now I am thinking my previous "discovery" my have more going on to it.
Right now it just shows the file that's being moved but no progress or speed and when that file completes it will change to the next file and again with no progress or speed.
Also worth noting, the file names that are too long to show don't scroll either.
It's like the notification has no animation, but rather it's frozen while the file is being transferred and won't change until the file does.
Example: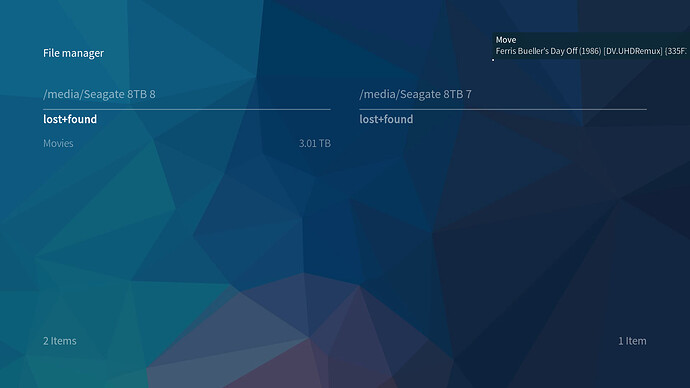 What is the expected behavior a file transfer notification and what limitations should we expect for different file systems?