Hey Sam,
Thanks for your long reply! I have been waiting for that…


Understood about the frame rate now. And after some more watching I can confirm that it's just a coincidence. Many of the frame skips happen without the "framerate" shown in the debug overlay dropping significantly.
But interestingly enough, the skips seems to happen at the same places of the my test video. Not in the same amount every time, but at the same passages of the file (mostly when there's a lot of movement in the picture - panning or moving objects/people). Although that might suggest it being a flawed file at first sight, it can't explain why it happens with every 23.976fps file at some point. Just watched a full movie and it happened every now and then with that file, too…
As I said somewhere in the thread, I first thought, the issue might have shown up first with the April update, but I'm not so sure about the timeline. At the beginning, I didn't look for the issue too closely thinking that it might be a flawed file. But it kept on appearing. So, honestly, I can't say. Sorry! I ordered my Vero 4k just before the April update and updated right after the device arrived. The April update as the start of the issue can't be correct that means.
Correcting my first thought, I'd say: it was always there, but I didn't notice it as a major issue at first…
Here are the photos of my audio settings (for my test attempt connecting the Vero directly to the TV, I just changed the output device to PCM, the number of channels to 2.0 and the passthrough to disabled; all other settings have always been this way):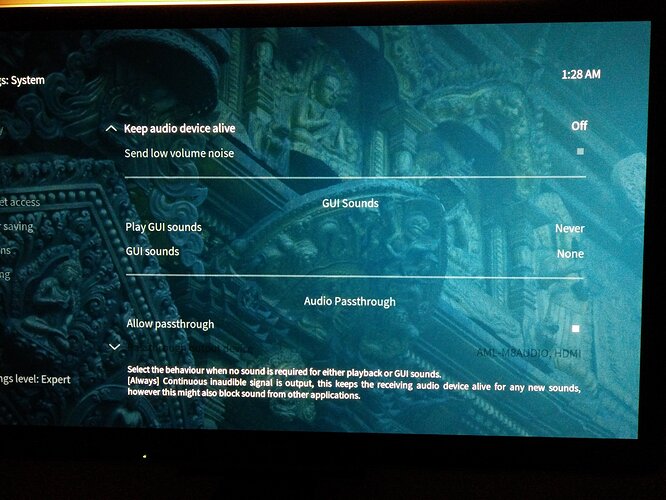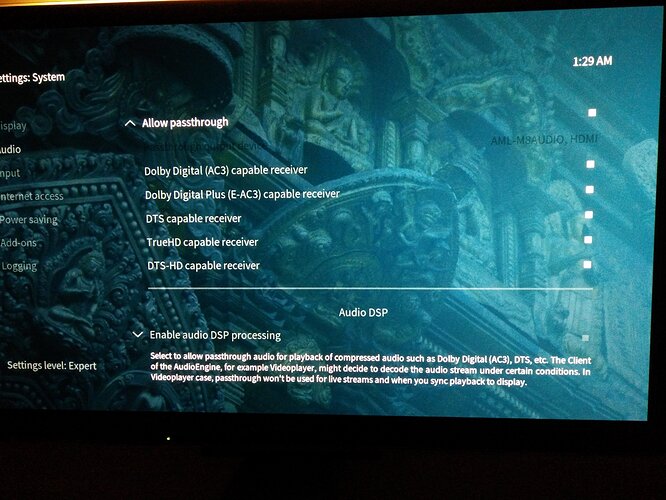 If it's just a setting that causes the problem, I'd be more than delighted obviously!


Cheers!