Hi I had a second Remote the Thoshiba G83C0004D110, there are several lirc.conf for the Remote but none fit complete. So I fit the rest in.
I left the original header.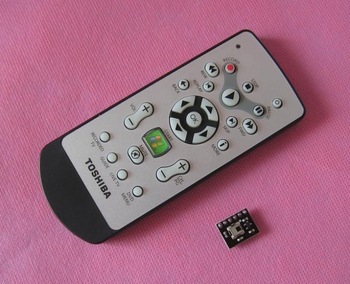 Only the Power-Key on the Top-right is linked as KEY_HOME not KEY_POWER (safety issues) I like to share this with you.
So I can't attach the conf as file so there is the content, a picture for the Remote to put it in the OSMC is below.
 #
 # this config file was automatically generated
 # using lirc-0.8.7-CVS(default) on Sat Apr 3 11:49:40 2010
 #
 # based on file contributed by Sami Racho
 #
 # brand: Toshiba
 # model no. of remote control: G83C0008A110
 # devices being controlled by this remote: Toshiba Qosmio F10, F15, G10, G15 Series models
 #

 begin remote

   name            Toshiba
   bits                 16
   flags  RC6|CONST_LENGTH
   eps                  30
   aeps                100

   header       2667   889
   one           444   444
   zero          444   444
   pre_data_bits        21
   pre_data        0x37FF0
   gap              105000
   toggle_bit           22
   rc6_mask    0x100000000
   
       begin codes
         KEY_HOME          0x00007bf3   # Power
         
         #KEY_RECORD        0x00007be8   # Record
         KEY_STOP          0x00007be6   # Stop
         KEY_PLAY          0x00007be9   # Play
         KEY_PAUSE         0x00007be7   # Pause
         
         KEY_REWIND        0x00007bea   # REW
         KEY_REPLAY        0x00007be4   # Replay
         
         KEY_FASTFORWARD   0x00007beb   # FWD
         KEY_SKIP          0x00007be5   # SKIP
         
         KEY_BACK          0x00007bdc   # Back
         
         KEY_RIGHT         0x00007bde
         KEY_LEFT          0x00007bdf
         KEY_DOWN          0x00007be0
         KEY_UP            0x00007be1
         KEY_OK            0x00007bdd   # OK
         
         KEY_INFO          0x00007bf0   # More / Info
         
         KEY_VOLUMEUP      0x00007bef   # VOL +
         KEY_VOLUMEDOWN    0x00007bee   # VOL -
         
         KEY_HOME          0x00007bf2   # Start Windows Key
         KEY_MUTE          0x00007bf1   # Mute
         
         KEY_CHANUP        0x00007bed   # CH/PG +
         KEY_CHANDOWN      0x00007bec   # CH/PG -
         
         KEY_LANGUAGE      0x00007bb7   # Recorded TV
         KEY_SUBTITLE      0x00007bd9   # Guide (Subtitle)
         KEY_MENU          0x00007bda   # Live TV
         KEY_TITLE         0x00007bdb   # DVD Menu (Context Menu)
       end codes

 end remote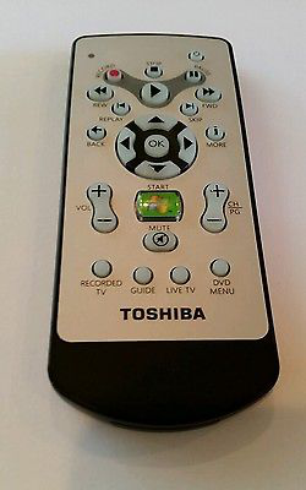 About the Reciever:
and configure the LIRC GPIO pins to this:



Markus