I can't install transmission or anything else, because it says I have no free space on disk.
I am using the App Store to install transmission, or FTP, or SAMBA.
It has happened several times (every time).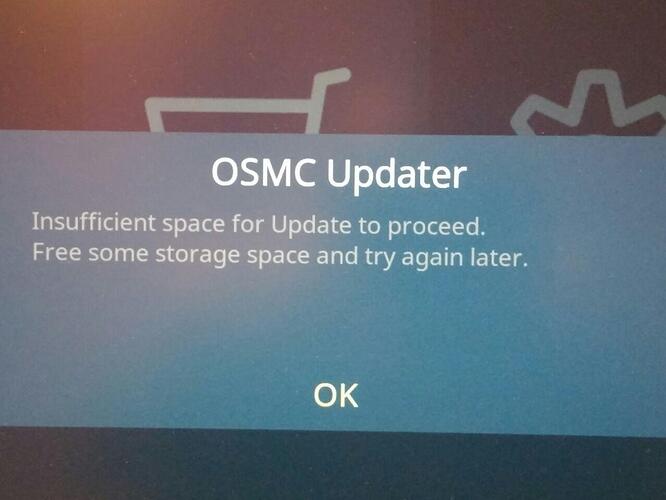 I install OSMC in USB Pendrive mode (I run "osmc-installer.exe" and choose USB Stick mode; it writes without errors on the SDCard. After this, I launch the rasp with the SDCard and the Pendrive plugged, so OSMC can install the components it needs on the pendrive).
I tried deleting partitions, and re-allocating SDCard and Pendrive in FAT partitions, but always with the same result: No space to install new programs, althoug OSMC runs and plays movies…
By the way: my pendrive is two times faster than my SDCard.
If I install OSMC just on the SDCard, same problem arises, I can't neither install anything.
After the installation I find this:
SDCARD:
hxxp://i.imgur.com/A1nOKBK.jpg
PENDRIVE (it is EMPTY):
hxxp://i.imgur.com/buzce7e.jpg
Both:
hXXp://i.imgur.com/REj4sLo.jpg
I am using the raspberry Pi 3 (I am newbie with the Rasp, and I've decided to embellish her with OSMC). I am newbie too with linux, so I can barely use SSH.
I am using a monitor and a bluethooth keyboard (both working well with OSMC).
I am trying with the two latest versions of OSMC.
Best regards