Hi All,
I am still running XBMC. I never upgraded as I was afraid my favourite add on MLBMC wouldn't work with any new versions of Kodi but no it seams it is so I am keen to move.
However, after having never used it since I initially installed 2 years ago, I know find out that my SD card reader doesn't work!
Is there a way to install without needing to connect the SD card to my PC? I can see the Pi in "My Computer" and when I click on it I get "devices" and "pi" folders.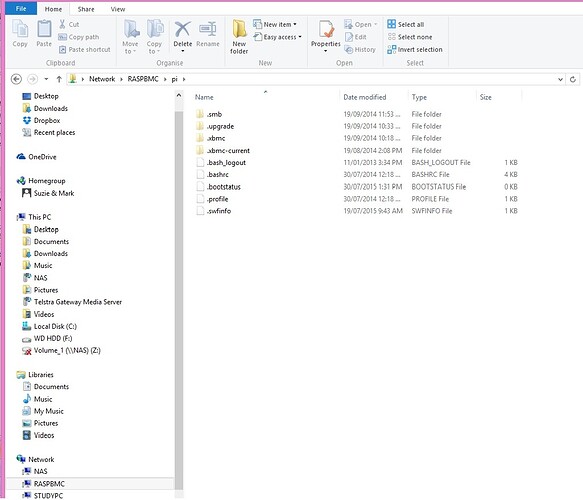 That is a picture of inside the pi folder if it helps.
Or can I SSH in to install? Or upgrade from inside XBMC? I am running XBMC 13.2 at the moment. No idea of the Raspmc version, the Raspmc Settings Addon doesn't tell me…
THANKS!
Mark.