Hi!
I just installed OSMC on Raspberry Pi B+ and I am using it with my Samsung 3d TV.
The video is playing fine in 3d with full frame over/under. The problem I have is with the interface. When wearing the glasses it is annoyingly flickery and it is too big and awkward to be able to navigate (see photo).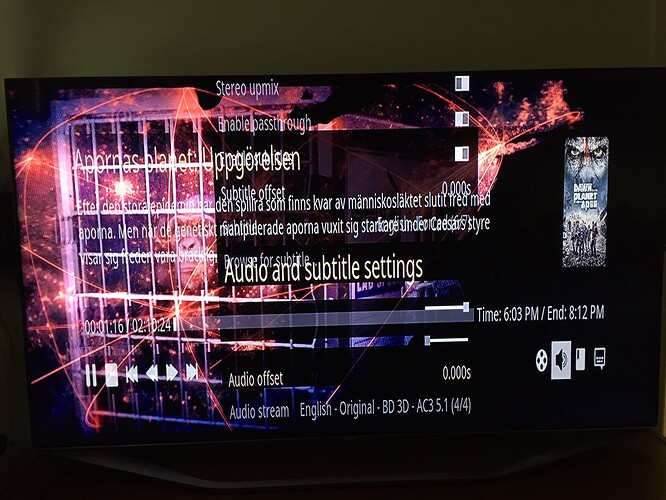 Is there something I can do to fix this?
Thanks!