Hi,
I run OSMC on Raspberry Pi 2nd generation, and have an external hard drive connected to it. The hard drive is formatted to HFS+, journalling deactivated. I access this drive via SMB from my MacBook. I have the HFS utilities installed on my Pi.
I have been able to write to the drive from my MacBook. However most of the time when trying to write, my Macbook first asks for Mac admin password: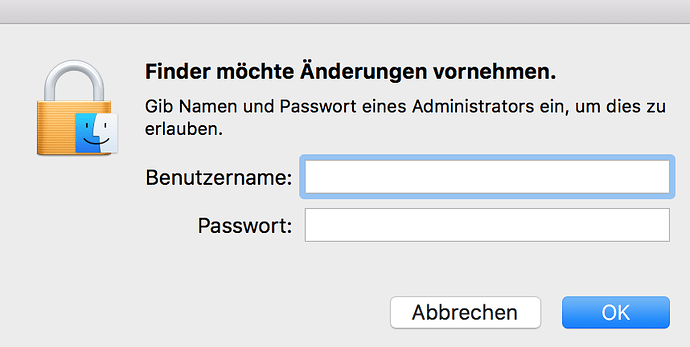 ("Finder would like to make changes…")
, and then an error message is given:

("The action could not be completed because you do not have the required access rights for some objects").
Right now the only thing that fixes this issue SOMETIMES is to eject the SMB drives, remove password from Keychain, and re-add the SMB drives.
I did not have this issue back when the drive was exFAT formatted.
Any hints how I can fix this? Logs: https://paste.osmc.tv/murujizotu
Thanks!