Hello Folks,
I am struggling with a libgtk-3-common issue (see attached file) which doesn't go away. I have tried "apt-get install -f" but to no away.
libgtk-3-0: Depends: libgtk-3-common (>=3.14.5-1…) but it is not going to be installed
I have tried installing libgtk-3-common but it doesn't go through.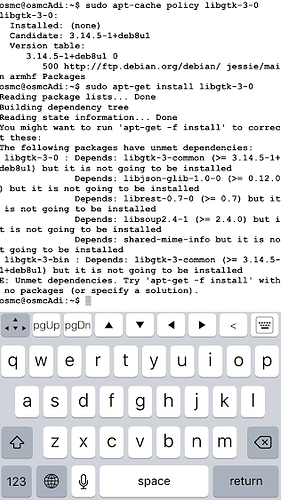 Any help is greatly appreciated. I cannot update/upgrade the distr either.
cheers