I would like to enable the "wake on lan" option. I run a Pi 2 against SMB network shares on a Windows 7 PC. When I try and setup this wake on lan, I get MAC discovery error\s.
I set the network adapter on my PC to allow "magic packet" wake: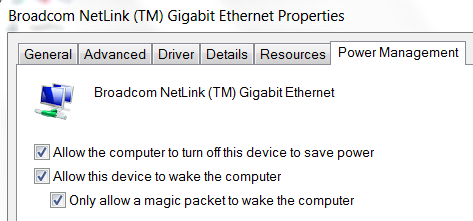 Then I enabled the "attempt to wake server" option in OSMC power settings. That's when I got a MAC discovery error reported. Am I doing something wrong here?
I see a couple of similar posts in the forum. The first (from April) suggested changing ports, but I am not too sure where / how. The second (from June) was for uPnP and got no replies anyways.