So after I had some network issues Sam kindly sent me a replacement Vero 4K+ although he could reproduce the issue only partially.
However, this unit seems to have more severe problems. I connected it to the same HDMI cable which worked fine with the Vero4K and the former Vero 4K+. I already got a bit of screen noise (white pixel patterns) while doing it which I attributed to having connected the HDMI cable after boot. I rebooted the Vero 4K+, got through the setup again (with black screen during setup twice for three seconds now) and then managed to get into Kodi.
Here I was able to set up my volumes. After a few moments (make it five minutes) I got black screens again and white pixels after the image came back. Then it didn't came back. I rebooted by pulling the power cable. I got a brief glimpse of Kodi with severe white noise patterns. Then it disappeared and never came back. Now I can't get any picture no matter what I try.
This is what I tried so far:
Three different HDMI cables. The one that worked on the Vero 4K/4K+. The one that was in the box. Another one that definitely works with all other devices (UHD player, Xbox One, PS4). Makes no difference.

Turning on TV first, turning on receiver first, turning on Vero 4K+ first. No difference.

sudo apt-get update && sudo apt-get dist-upgrade && reboot - No difference with latest version

Changing modes with echo 42210bitnow | sudo tee /sys/class/amhdmitx/amhdmitx0/attr (also tried 2160p60hz and 8bitnow). No picture.
I can SSH into the device. This is the video output config shown
osmc@osmc:~$ cat /sys/class/amhdmitx/amhdmitx0/config
cur_VIC: 4
VIC: 4 1280x720p60hz
Colour depth: 8-bit
Colourspace: YUV444
Colour range: limited
EOTF: SDR
YCC colour range: limited
PLL clock: 0xc000027b, Vid clock div 0x000a339c
audio config: on
3D config: off

When I connect the device directly to the TV (LG E6) to a port which has Deep Color disabled instead of the receiver I had a bit more luck as you can see: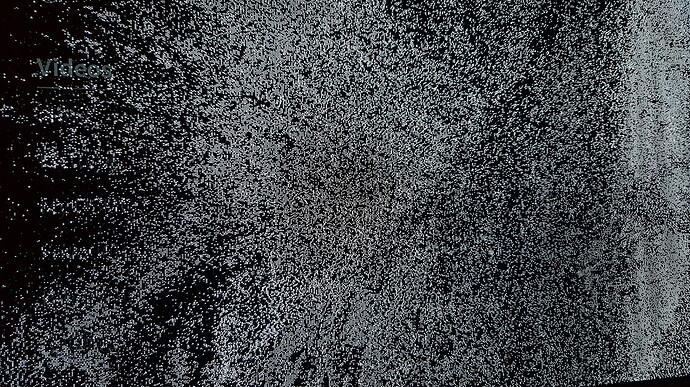 "Had" because I can't reproduce that now. The output of /sys/class/amhdmitx/amhdmitx0/config stays the same btw except
Colourspace: RGB
Any ideas what's left to try?