I have a big problem with my Vero 4k+ that i noticed only recently because to this day i didn't used it very often.
The resolution is always 1280x720 and i have no chance to change it. I have no other option in "allowed resolutions" in the display setting: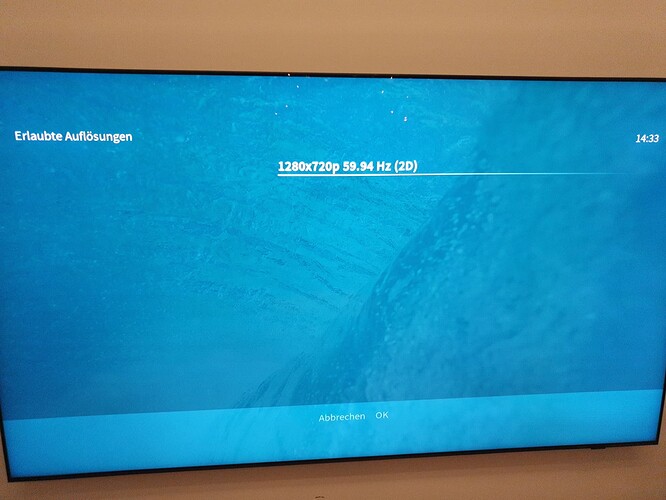 I even completely reinstalled osmc, with no effect.
Here is a log from before the reinstallation: https://paste.osmc.tv/zagugijize
I noticed, that the Display Cap CTA section is empty, i saw in another thread that there shoul be values.
I tried another hdmi port on the AVR, i tried to connect it directly to the TV via the same cable, the Xbox series X is connected to the tv and displays uhd@120 Hz. No effect with the Vero, still 1280x720.
Some help please? In this state, the box is not very usable. The quality in 4k films is not good.