Hello,
I'm having a weird situation here.
I have one external disk with two partitions, and i am sharing both of it.
The two shares are mounted fine in osmc, i can access the files perfectly, but in windows 8.1 i can't access the two shares it at the same time.
I only access one or the other. I if access the share1 in first i can't access share 2 then or vice-versa. I keeps asking for username and password on the unacessible share.
The permissions are equal on the osmc file system
Any help please.
This is my samba-shares files
[3.5-Media-Movies]
comment = 3.5-Media-Movies
path = /media/3.5-Media-Movies/
valid users = @users
force group = users
create mask = 0660
directory mask = 0771
read only = no
[3.5-Media-Series]
comment = 3.5-Media-Series
path = /media/3.5-Media-Series/
valid users = @users
force group = users
create mask = 0660
directory mask = 0771
read only = no
I also notice this on windows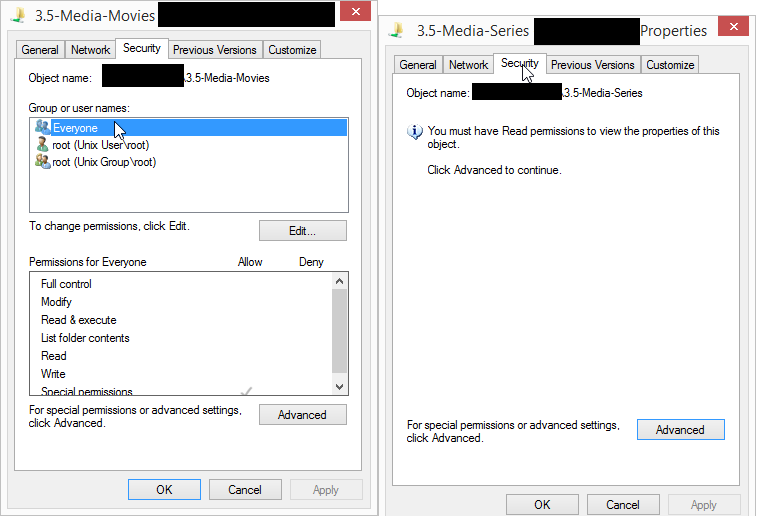 Thanks