For example of the problems related to DVD rips, see the following screenshot of The Simpsons S08E02.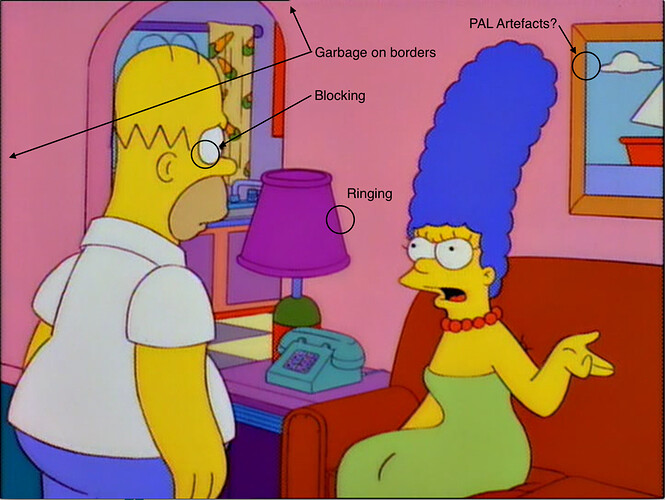 With VLC i can get very nice playback using the following settings:
Crop 6px on all sides, post processing filters set to "6". HQ scaling to monitor resolution (e.g. Lanczos) and add slight film grain to hide most of the problems and give a much more natural look.
Is this possible with KODI? To define specific post processing settings per TV series / Season?
In a perfect world, Kodi could do the following:
Force deinterlacing to off (weave the fields, this gives perfect results and is trivial).
De-blocking, De-ringing and other useful post processing filters.
Crop 6px on all sides
HQ rescaling to monitor resolution
HQ sharpening
Add slight film grain to smooth things out.
Anything like this possible at the moment or in the pipeline?