So I have been using Hyperion with OSMC and Kodi for a few months with no real problem.
After the last Kodi update the system couldn't boot anymore and showed a lot of ext-4-fs errors (journal interrupted):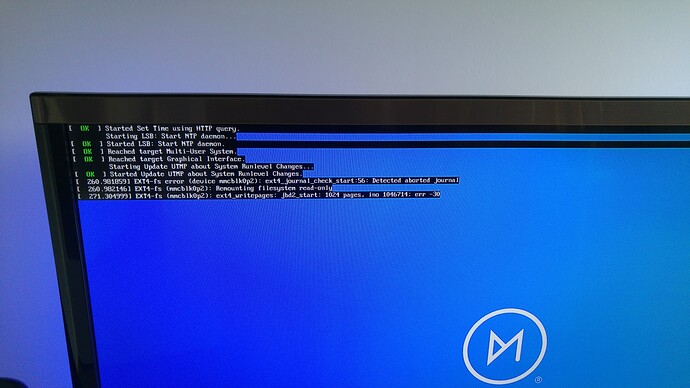 So I thought that the SD Card is damaged. Removing it and trying to fix it on another system with fsck brought nothing. So I reinstalled everything using OSMC 2017.07-1 and it all worked - until I installed hyperion.
If hyperion is running - the system cannot boot, there are ext4-fs errors, connection vis SSH is impossible, the system is completely unresponsive. If I remove the SD card and delete the configuration file from /etc/hyperion, so that the service cannot start, everything works fine.
Once I put the json file back, everything crashes again.
I have not changed the json file since February. It seems that something makes hyperion incompatible with the new OSMC release… It worked fine with previous releases.
Any help would be much appreciated… Thank you!
P.S.: As the system is unresponsive and there is no way to connect via SSH I cannot generate an error report.