Hey people, can't figure out why my RPi is not booting/installing/loading (don't know what you call this) the OSMC.
(1) I first installed OSMC onto my SD card (16gb) using the Web Installed that osmc.tv provides, it didn't worked.
(2) After that, i formatted my SD card and directly installed OSMC disk image using Win32DiskImager, and it behaved the same.
Now i wanna tell you, where it gets stuck (check out the Screenshot)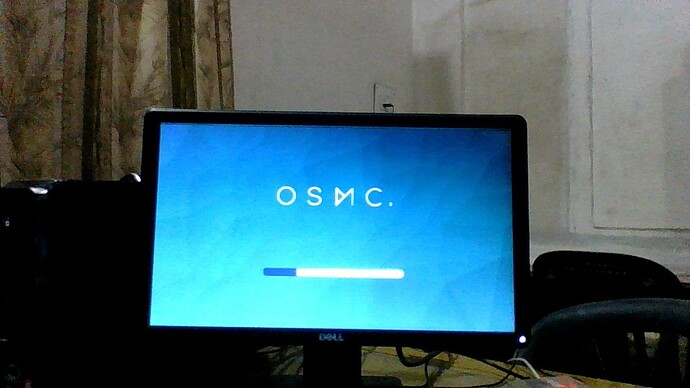 It does not respond anyway, and i'm installing the latest OSMC version but response is same in both the cases [web installer(1) and direct disk imager (2)]
Let me tell you, it works fine with Raspbian (installed using NOOBS) and other OSes.