In previous OSMC versions, when the Music menu item at the OSMC skin was highlighted, I saw random thumbnails from my album collection.
When I switch to the Kodi (Estuary) skin that still works (for those albums where the corresponding image files exist in the album folder):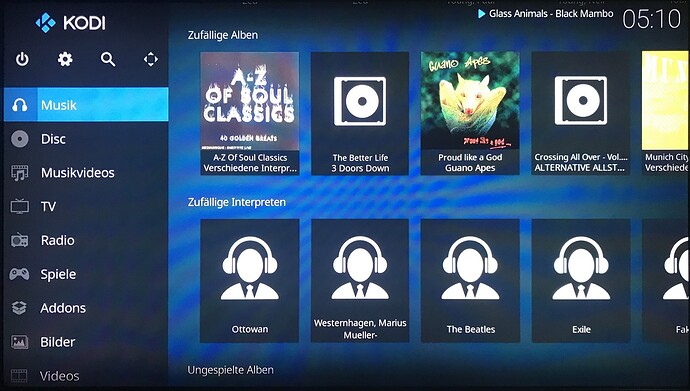 However at the OSMC skin, now when Music is highlighted, nothing shows up on the right side.
Only when I go inside Music, I see my album thumbnails.
For Movies it still shows thumbnails from the main menu though:
How can I get the album thumbnails at the OSMC skin when Music is highlighted as well, same as for random movies?