This is for @Chillbo I think… (but also @sam_nazarko maybe)
whenever I do xbmcplugin.setContent(int(sys.argv[1]), 'episodes') in an addon, the skin goes to black, but only on my Vero4k+, not on my win7 installation of kodi. This thing does not happen with other skins.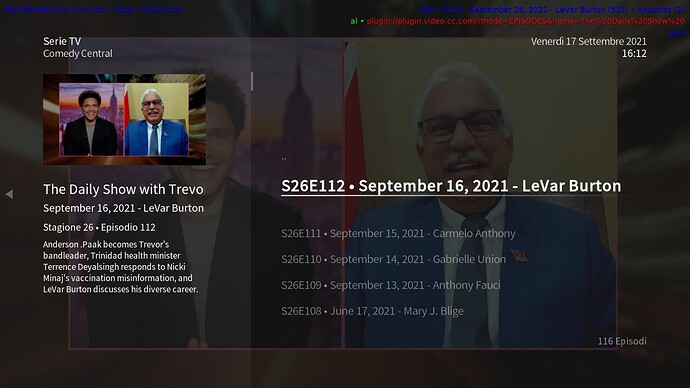 The problem is that even activating the debug log doesn't show anything wrong. The log is identical between win7 and vero4k but the result is different.
This happens to me in every addon that tries to set the content to 'episodes', if I set it to generic 'videos' it doesn't happen, but obviously it doesn't look as good without plot, season/episode infos etc.
A couple addons that display this beaviour:
you can browse in them until you get inside a specific tv-show or series and it happens.
Can somebody help to troubleshoot the problem?