Hi,
When booting OSMC on a Rasberry Pi 4, the OSMC splash screen is squished when displaying on a TV screen, but not when displaying on a computer screen. LibreELEC doesn't have that issue.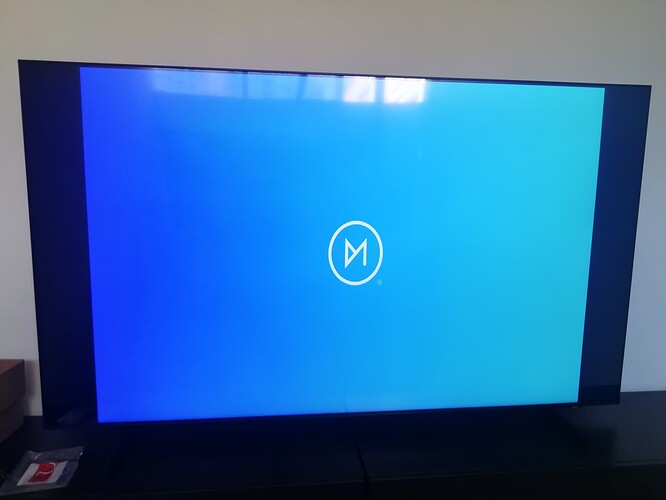 I know on this picture it can look like a perspective effect, but the splash screen should stretch up to the borders of the TV, and the logo is actually squished horizontally.
If I change the splash screen to some other 1920x1080p file, it is also squished by the same amount.
Is there a way to fix that? I haven't seen a similar issue on this forum.
Thanks for your help!