Hi all, happy holiday and such.
Got a trivial, but niggling issue since the major update a few months ago.
The location of the play button for movies/shows etc has changed position.
Prior to the update, the widgetswould show the list of movies the smart playlist contained, then selecting the movie (set up to 'show information'), the buttons down the bottom (ie play, cast, director, refresh etc) would have the play button on the far left and selected automatically.
Since the update, all settings the same, now has the details/plot button on the far left and selected, and the play button further along.
See the attached photo for an example. The arrow showing where the play button used to be.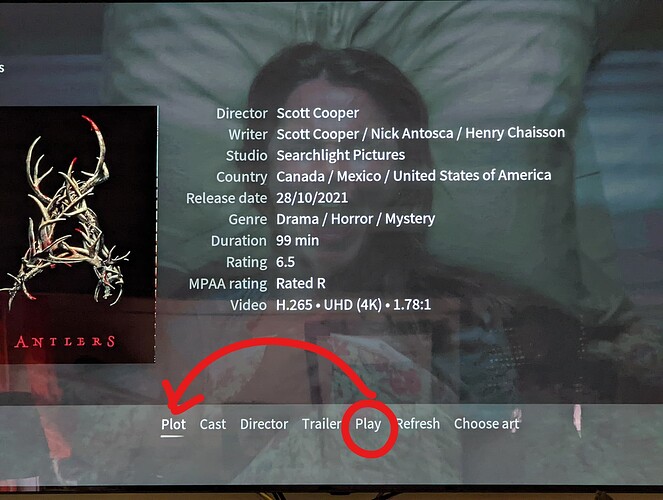 How do I get it back there? Is there something stupidly obvious I'm missing??
Thanks,
lb