I had a power failure a few days ago, which kinda broke both my pi2 and pi3 (both running osmc).
I can read and write on both partitions on both SD cards (via windows) and i was able to backup all of the files, but unfortunately not some custom stuff from my pi2 (like cronjobs, history, ufw rules etc because i got no idea how to get those besides via console).
Is there a way i can restore the boot partitions ? The pi2 kinda works…i get this error: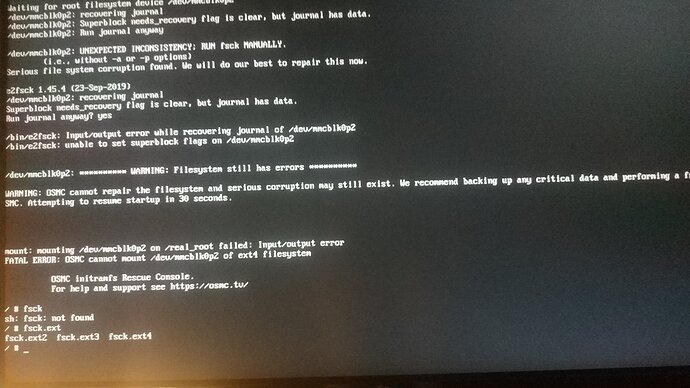 The pi3 is not booting up at all…I just get a constant red led and a 4 times green flashing led on the board and black screen.
Basically i got the same problem as this guy here:
Filesystem corruption
The only difference is that i can read/write on all partitions.
Thanks
Pi2: Transcend 8GB class10
Pi3: AData 16GB class10