Hi !
I got my new Vero 4K+ today. I connected to the TV (mentioned in the title).
The startup process seems to work correctly (all the lines get OK status) but then an unhappy face displays and nothing more happens
Regularly the face goes off, the display turns black and then the unhappy face displays again after few seconds.
I grabbed some pictures with my phone at startup.
Hany help?
Thanks a lot…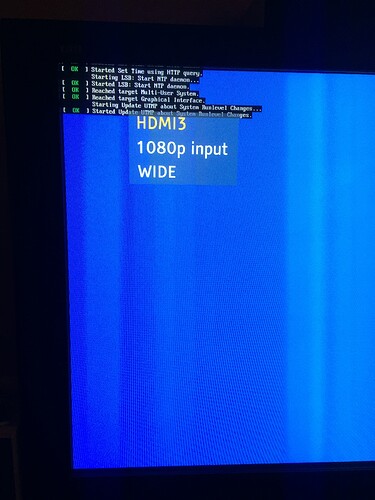 .