Hi.
I used and checked the test pattern and found problems with Vero V deinterlacing quality and pulldown detection and handling.
I played back the image with HW decoding and took it. The Vero V has jagged lines. This indicates poor deinterlacing quality. On Android TV Kodi and CoreElec using Amlogic SOC, the lines are not very jagged.
Left: Vero V, Right: CoreELEC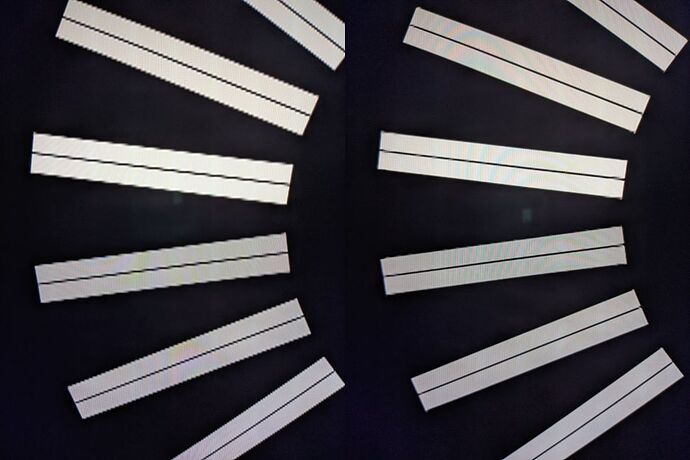 Pull-down detection and processing images are square boxes with no lines and filled in. This indicates that the operation is failing. Kodi and CoreElec on Android TV handle it correctly, so the lines are clearly visible.
Left: Vero V, Right: CoreELEC


Will these two points be improved in the future?