Decided to edit this post a litttle for updates, could some Mod maybe move it to a more appropriate forum?
So the Issue im having sees to be powersupply related, moving the Pi from my car to my workshop and the wifi is 100% move it back to the car im getting 60%+ packetloss despite a good signal, im guessing my USB 2a Car port isnt cutting it though i dont have a multi-meter on me to test atm
Im Looking at one of these which may help my power issues? it will certainly Fix the issue with the power being cut
ive been issuing the shutdown command Via SSH but doing a "sudo shutdown now" seems to cause it to reboot as opposed to shut down.
Ill Post some pictures a little later today of how it currently looks though i want you there is a lot of long wires and exposed PI untill some of my Bits arrive from china.
Hi All, My Car has a video input ive setup OSMC Plugged into this Port and it Does Run But looks like this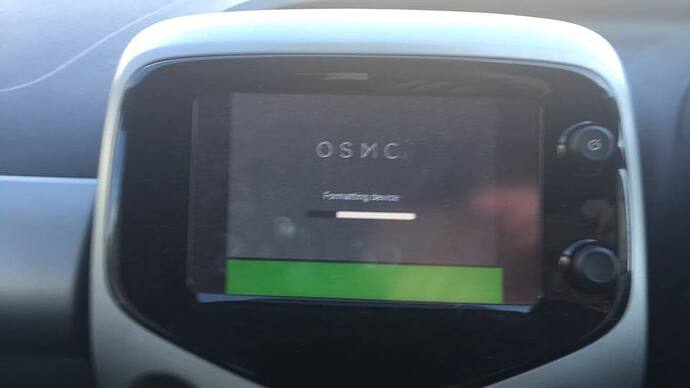 Also the Video Seems to be comming up the Red Connector Vs the Yellow one which seems slightly Odd.
Im Using a 3.5mm to RCA cable that came with my TV then an RCA cable then back to another RCA to 3.5mm to take the signal into the RCA Video jack in my car (a bit messy im waiting for the proper cable to come so this is make shift)
is this a setting on the PI Causing the screen to do this ? or is this likely the cables issue